Coronavirus Company Statement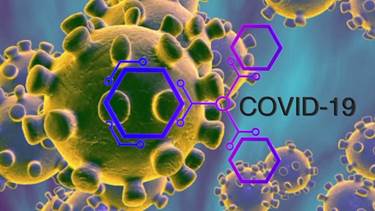 Health matters
As a firm of Chartered Surveyors, much of our work involves inspecting people's homes. Inevitably, we encounter homeowners, their families or friends and other members of the public on a regular basis. We are mindful of concerns regarding Coronavirus (Covid-19) and would like to reassure you that your health along with that of our team, is our primary concern.
We are taking significant precautions
We are all working from home but still contactable through the same phone numbers. Normally we would have regular meetings, both internally and with clients, trading partners and those we negotiate with. In the current environment, and until further notice, all our meetings are now held online. This means the risk of the virus spreading within our organisation is very low.
Valuations without physical inspections
Due in part to Government restrictions but mainly due to concerns for your health and that of our team, we have suspended all physical property inspections until further notice.
We are however undertaking desktop assessments which in most cases is a cost-light approach, saving our clients money at an important time.
There are some valuations which can be done with relative comfort without inspecting a property, such as a lease extension where there are more than 80 years unexpired. For others, we may ask our clients to take photographs and/or a very short and simple walk-around video to give us a better idea of what the property is like. On some occasions, we will work on this basis but request to physically inspect at a later date, once life returns to normal.  
It's potentially the worst time to put your property requirements on hold
During this period of uncertainty more than ever before, good professional advice on how to protect or enhance your investments or deal with other property matters is needed.
Leases are getting shorter, potentially increasing the cost to extend them.
Leaseholders may see predicted falling property prices as a good time to enfranchise, buying the freehold.
Property litigation will still happen.
With the impact of the virus on property values so uncertain, there will be risks to mitigate against and opportunities to grab with both hands.
Life must go on as much as possible and we shall be available to help where we can.
Interaction with our team
Whilst our team are working from home, we do so through a Cloud-based case management system. We are unusual for a small company in that we run an almost paperless office, having long been reliant on technology. This means that we can access your entire property file remotely from our homes and maintain the excellent level of customer care that we pride ourselves on.
We are also still contactable by phone with calls to our normal office numbers diverted to team member mobile phones, at our expense.
We have a conference call facility where if a number of people need to speak on the phone at the same time, they can do so.
We are also able to do video calls with up to 250 people at any one time.
Service should have minimal disruption and we look forward to helping you where we are able to.
All we ask please is a little patience as a country largely working from home provides practical issues such as the risk of small children stepping in on calls.
Changing times
We continue to monitor advice from Government and the NHS on precautions that we and others should be taking. As advice changes, our own approach will inevitably evolve with it. We will be responsive and responsible, with our clients and our teams health at the forefront of everything we do, whilst continuing business as normal as much as we are able to.
Finally
The coming weeks and months will no doubt continue to be challenging. We are all 'in it' together and life for all of us will improve.
The services our clients need shall continue. We are ready to help and shall continue to be.
We remain confident and will continue to offer our full service where possible as we appreciate that life must go on where possible and safe. In a challenging property market, we shall remain a safe pair of hands, just when our clients need us the most.
As Dylan Thomas wrote –
"We are all in the gutter, but some of us are looking at the stars"
It may be gloomy down here at the moment but looking up, it's very bright. Stay safe and healthy everyone.
Best wishes
Richard Stacey BA (Hons) PG DipSurv, MRICS
Director & RICS Registered Valuer
E-mail: richardstacey@websterssurveyors.co.uk
and
Dan Knowles LLB (Hons) PG Dip, MRICS
Director & RICS Registered Valuer
E-mail: danknowles@webstserssurveyors.co.uk
Call us on 020 8017 1943
to speak with a member of our team about this statement or how we can help